A's target Labor Day return from DL for Lowrie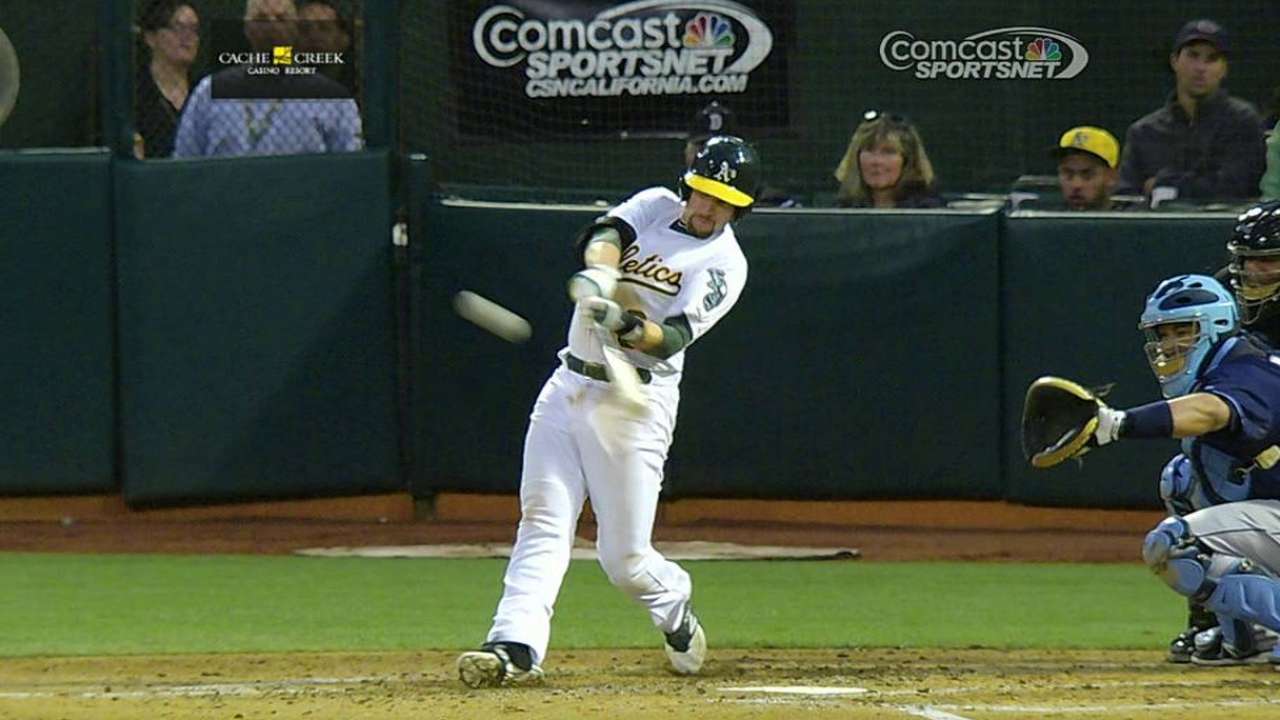 ANAHEIM -- Barring any setbacks in a two-game rehab stint with Triple-A Sacramento this weekend, A's shortstop Jed Lowrie is expected to be activated from the disabled list for Monday's home matinee with the Mariners.
Lowrie, who has been on the DL since Aug. 14 with a fractured right index finger, parted ways with the A's in Anaheim on Friday and is slated to play seven innings with the River Cats on Saturday and nine on Sunday.
His imminent return is significant for several reasons.
"He's a key part of our club, a two-way shortstop guy that's an everyday player for us, a switch-hitter who's a run producer," said manager Bob Melvin. "You've seen that over the last couple of years. So there are certain guys that you miss more so than others, he is one of those guys that's an important cog for us, so it'll be nice to get him back."
Andy Parrino has provided stellar defense for the A's in Lowrie's stead, but his bat is lacking in production. And Eric Sogard, who has been playing shortstop against lefties without Lowrie, is better defensively suited at second base.
Jane Lee is a reporter for MLB.com. This story was not subject to the approval of Major League Baseball or its clubs.