Eager Lowrie returns from disabled list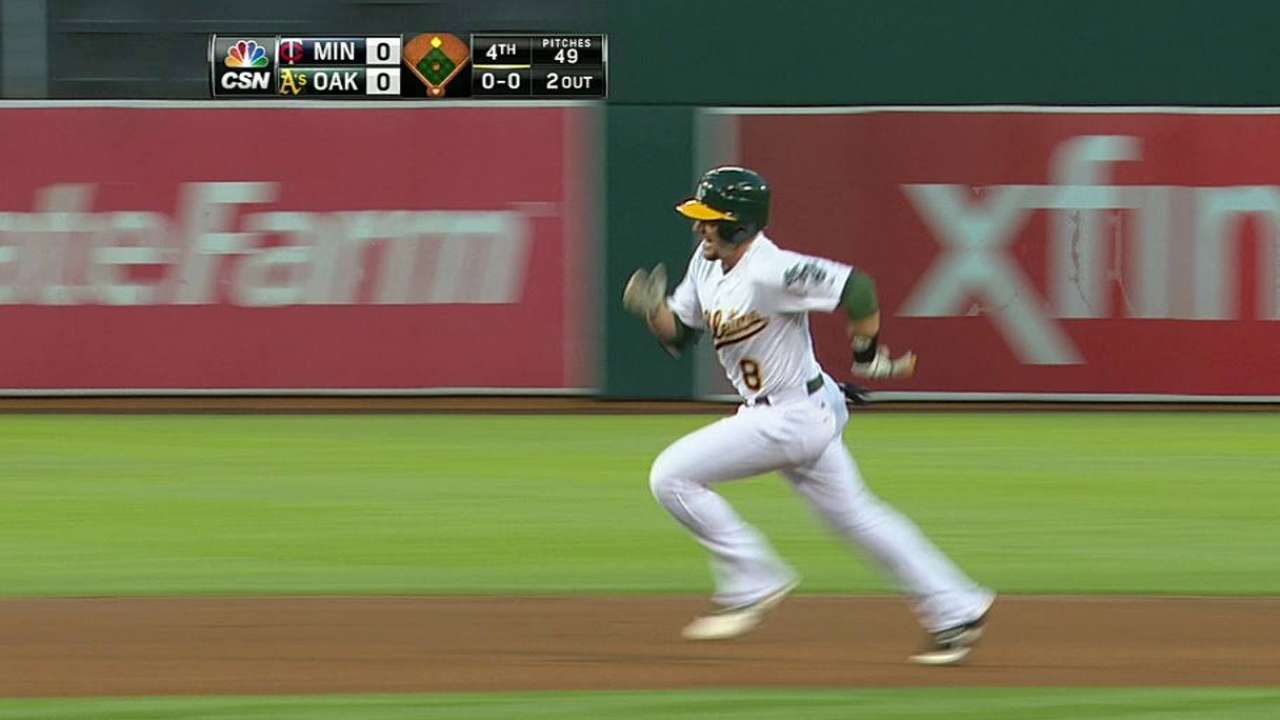 OAKLAND -- Shortstop Jed Lowrie was activated from the disabled list on Monday, bringing the banged-up A's one step closer to full strength. Lowrie, who had a fractured right index finger, made two rehab appearances at Triple-A Sacramento over the weekend and deemed himself ready to go.
"It's much better," he said. "I can make the throws that I need to make. That was kind of the bottom line."
Lowrie hurt his finger fielding a grounder on Aug. 4, but he returned to the lineup three days later. On Aug. 13 in Kansas City, it became clear he was doing his team more harm than good by playing through pain.
"There was one play where it was a slow roller that [Omar] Infante hit in Kansas City that I came up -- I make that play 100 times out of 100 times, and I couldn't put enough on that ball to throw him out, and it cost [Scott] Kazmir runs," Lowrie said. "I think that was kind of the realization that everybody had, like, this is bad, we need to give it some time to get better."
Lowrie went on the DL on Aug. 14, giving his finger some time to heal. But after a brief rehab stint, with one month left in the regular season, he couldn't wait any longer.
"Nobody wants to miss time, especially with a silly little injury like a bad hop," Lowrie said. "We're at the point where it's all hands on deck. You just go out there and do whatever you can to help the team win."
Aaron Leibowitz is an associate reporter for MLB.com. This story was not subject to the approval of Major League Baseball or its clubs.