Jaso feeling better, takes batting practice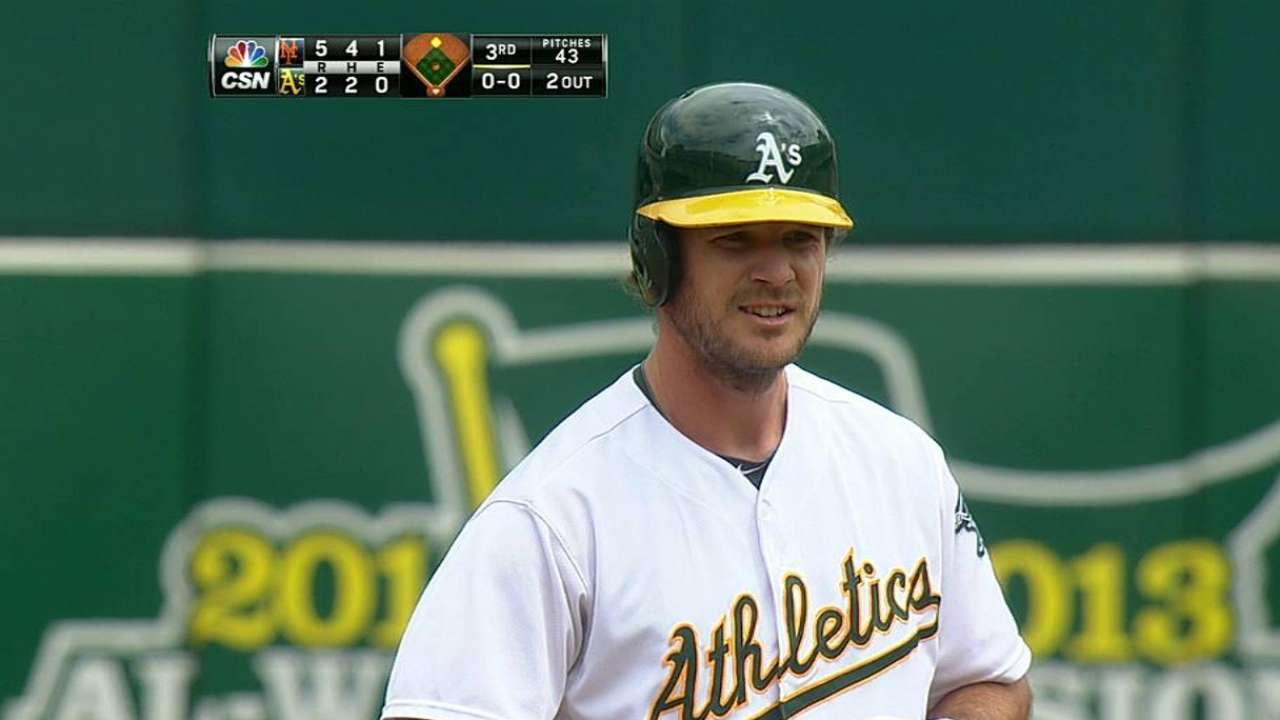 OAKLAND -- John Jaso took on-field batting practice at the Coliseum on Tuesday for the first time since going on the seven-day concussion disabled list Aug. 24, and the catcher believes he is nearing a return to the A's lineup.
"I would say it would be pretty soon," Jaso said. "It wouldn't be like there's a week left in the month and then I'd be coming back. I think it'd be much sooner."
Jaso will need medical clearance before coming back -- as manager Bob Melvin was quick to point out -- but his concussion symptoms, while still noticeable at times, have improved significantly.
"There's still a few symptoms that ramp up through the day, as the normal day routine and activity happen," he said. "But they're not nearly as bad as before."
When Jaso was first sidelined, his biggest concern was an inability to see the ball clearly -- it looked "fuzzy" coming toward home plate. Jaso did not experience such fuzziness in the cage Monday, but coach Ariel Prieto was throwing, in Jaso's words, "like, 20 mph."
Bullpen coach Darren Bush threw to Jaso on Tuesday, and he did not show any outward signs of discomfort.
There is no timetable for Jaso's return, but with the A's Minor League affiliates having wrapped up their seasons, he could prepare by facing A's pitchers during their bullpen sessions.
It remains unclear whether Jaso will be able to catch.
"I think having a bat come off the bench or availability to DH is probably more key with me coming back," he said.
Aaron Leibowitz is an associate reporter for MLB.com. This story was not subject to the approval of Major League Baseball or its clubs.