Freiman, Pomeranz back with Oakland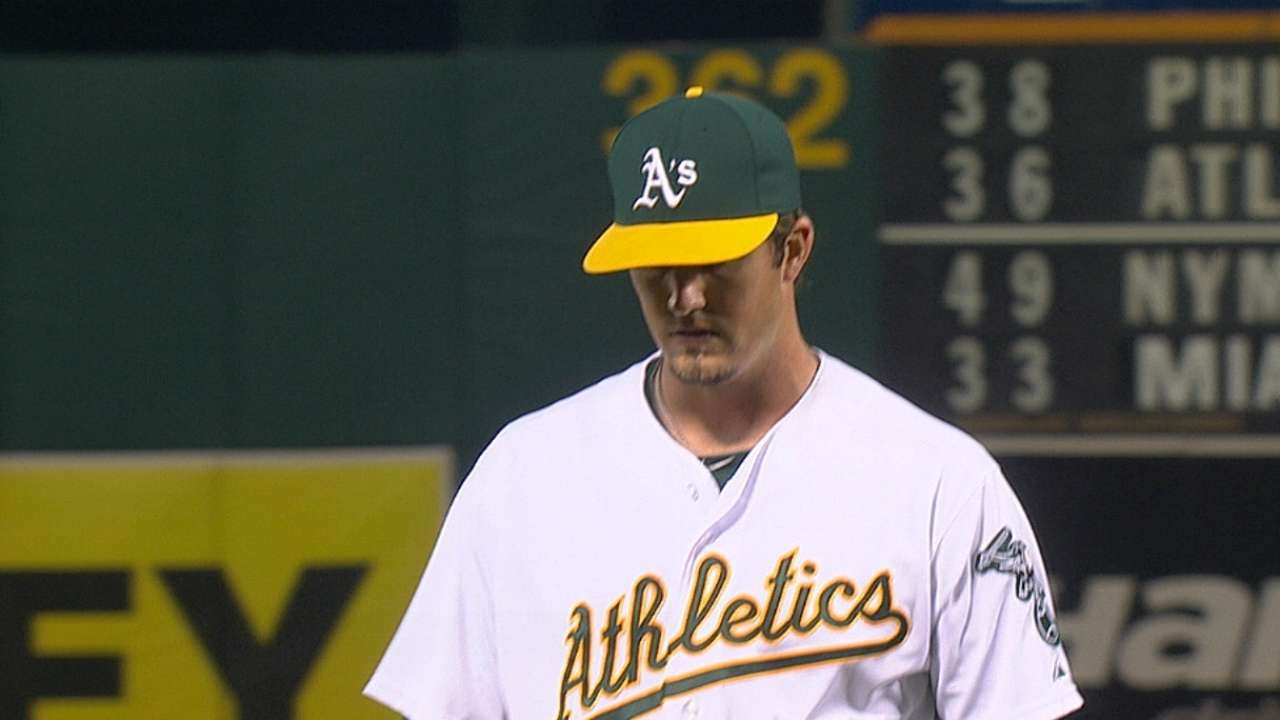 OAKLAND -- Following a brief stint with Class A Beloit, first baseman Nate Freiman and left-hander Drew Pomeranz returned to the A's on Tuesday, pushing the club's expanded September roster to 32 -- 14 pitchers, 18 position players.
Pomeranz took Freiman's roster spot Wednesday, but Pomeranz was also optioned to Beloit one day later as right-hander Evan Scribner was recalled. All this took place under the assumption that the pair would return to Oakland once the calendar flipped.
Freiman, who went 4-for-9 with a home run in two games for the Snappers, batted sixth and played first against Mariners lefty James Paxton on Tuesday, going 0-for-2 with a walk. Freiman will start regularly against left-handers, as he was when he closed out August with three home runs and five RBIs in five games.
"Probably, against left-handed pitching, as good as anybody we've had here recently," said manager Bob Melvin. "He's definitely a guy we were targeting to get back and play at first base against left-handed pitching."
Pomeranz did not appear for Beloit and now joins a nine-man A's bullpen. The southpaw made one start after returning from a broken right hand, allowing an unearned run to the Astros in 5 1/3 innings last Wednesday, and on Tuesday he threw three shutout innings in relief.
"[He is] a lefty that maybe allows you to turn the lineup around," Melvin said. "He's gotten right-handers out, too, and he gives you some length. So it's not a guy that you just feel like you have to throw in there for an inning and you have to get him out of there. He could be a key piece for us here."
In nine relief appearances this year before joining the rotation, Pomeranz posted a 1.98 ERA.
Aaron Leibowitz is an associate reporter for MLB.com. This story was not subject to the approval of Major League Baseball or its clubs.